Exhibition "Cities" Darek Zabrocki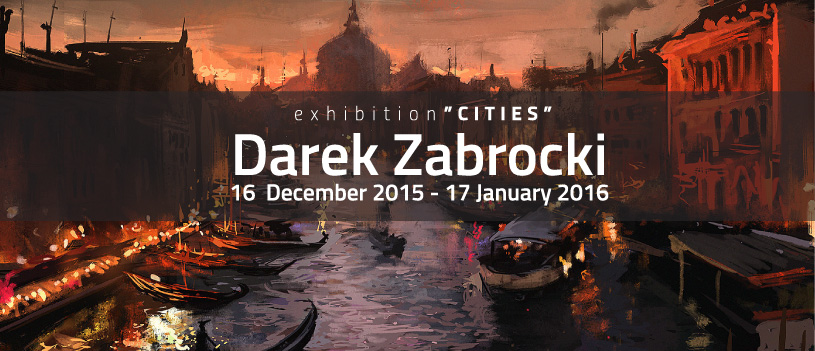 16 December 2015 - 17 January 2016
12:00 – 6 P.M. 
Pragaleria, ul. Stalowa 3, Warsaw
Admission free.
Polish Digital Art invites you to 'Pragaleria' gallery to the first, unique exhibition of Darek Zabrocki's private collection of his works. Darek is one of the most valued digital artists. The exhibited pictures are connected by one common theme. They show real and imagined cities. The variations of picturesque corners and architectural shapes bring the air of mystery and create the atmosphere of the unknown. The works let the viewer dive into the vibrant world of wide arteries and melancholic backstreets. Submerging in the imagined worlds may be compared to experiencing the computer games' virtual reality created by Darek. The viewer becomes the dweller of the artist's realm.
A concept artist and illustrator, Darek Zabrocki (24 years old) comes from Gdansk and since 2007 he has been working as a professional digital artist. In his work he uses cutting-edge techniques and technology. Darek loves challenges and is extremely energetic and motivated – a real live wire. He has worked for the largest players in the electronic media industry, including Blur, Ubisoft, Framestore, Universal, BBC, Sony, Sega, Creative Assembly, Wizards of the Coast and 20th Century Fox and contributed to such projects as: Assassin's Creed", "HALO Wars 2", "Total War", "Rigs" (PS4), and" Sid Meier's: Starships".
Zapisz